Craze Item of The Week: Fallen Empire
This week's Craze Item of the Week is Fallen Empire.  A beautiful sheer blouse by Ralph Lauren with 3/4 length sleeves and ruffles along the neckline. It's great for work, a date night out, or even a dressy day to class.  Visit our shopping site for more information and pictures! www.crazeboutique.bigcartel.com  40% OFF ALL THIS WEEK UNTIL NEXT FRIDAY NOON or UNTIL IT SELLS OUT.  ...
BeadsbyAree x Craze
OK OK OK, we know. It's been a while. BUT, we're finally bringing you something that we just know you're going to LOVE. We just finished our very first designer collaboration with Areeyal Goodwin, designer of the unique jewelry line, BeadsbyAree. Since we made you wait so long, the least we could do is give you a sneak peak of the FAB collab collection, right? Craze ladies Brianna Ruff and...
3 tags
The Weekend Sale
Enjoy 40% off your ENTIRE purchase at www.crazeboutique.bigcartel.com tomorrow through Sunday. Use Code: WeekendSale
12 tags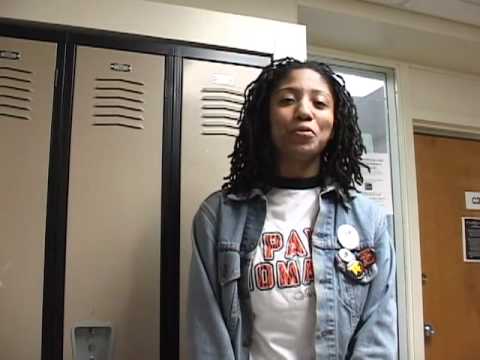 Craze Hits the Runway at The Fifteenth Fashion...
PURE DOPENESS We had the opportunity to participate in The Fifteenth Fashion Show this month at Old Dominion University in Norfolk, VA to showcase a few of our pieces from our collections.  Of course any fashion show is chaotic and crazy behind the scenes, but the show was great and we had an awesome time! Creations by Janah (CBJ), Rekless Society and Millieroots were the three other brands who...
8 tags
Craze Spotlight: Rumors Boutique
Every time the Craze ladies visit Richmond, stopping by Rumors Boutique is always a must! It's one of our fave boutiques and they always have one-of-a-kind and stylish pieces. The store has such a cool and unique atmosphere with hype music and crazy decorations.  We had the chance to sit down with the owners and they're just as cool as their store! We met inside this cute little pub...
7 tags
Get The Look For Less
Today on CNN, CNN Newsroom anchor Carol Costello had on this beautiful pink tie-neckline blouse, which is totally in this season.  We couldn't catch Carol in this blouse but we did find a similar blouse: We loved the color and the tie and to be honest, everyone should have one of these in their closet to dress up or down with a nice skirt, pair of jeans or high-wasited dress pants.  This...
Craze Ladies Attend BeadsbyAree 2nd Annual Fashion...
Well, you know what they say… Better late than never right?  A few weeks ago Craze lady Destinee and I hit up the 2nd Annual BeadsbyAree Fashion Show at Lotus Lounge in Washington, D.C.  It was a great show and we were more than excited to see all the new dope designs that Areeayl Goodwin (the brilliant designer) had created.  Needless to say, we weren't disappointed! Everything...
Winter Clearance Sale
30% off select items. Shop at www.crazeboutique.bigcartel.com!
13 tags
REPORT CARD: 84th Annual Academy Awards
Last night marked the 84th Annual Academy Awards ceremony and of course there was fashion EVERYWHERE.  As always, we had to give you our report card on who we thought deserved an A for best dressed and who deserved a… well, you know.. not an A.  GWYNETH PALTROW in Tom Ford: GRADE A  Our girl showed up and showed OUT in a stunning white Tom Ford dress with a classy, yet unique cape. We...
9 tags
Caught In Craze
Trinicia in Mayan Sunshine, one of our favorites from our newest collection. Check out the rest of the collection at www.crazeboutique.bigcartel.com
Caught In Craze
Kiana in the Mixed Print Open Blouse. 
3 tags
Watch
Keeping Up With Craze: Howard University's Association of Black Journalist Business Branding Workshop Beloved Craze-ers!  Destinee and I were recently invited to be featured guests at the Business Branding Workshop hosted by Howard University's Association of Black Journalists. It was a great turn-out and we had the opportunity to share our Craze journey and knowledge on business...
9 tags
THE NEW COLLECTION IS NOW AVAILABLE! →
5 tags
Craze Looks: Our Picks
Here are our favorite items from our new collection and how we would wear them. The collection launches tomorrow at noon. Be sure to visit the boutique at www.crazeboutique.bigcartel.com. Chey's Pick: Proud Mary Proud Mary sequined jacket is just one of those pieces that immediately catch your eye. I love the black and gold sequins and loose fitting look. You can dress it up or down...
3 tags
Caught in Craze
Brittany wearing the lovely Badd Girl necklace from Craze. 
Follow my blog with Bloglovin
4 tags
Event: The Vintage Collective: Volume Three
One of the great things about DC is the fashion scene. It's no New York but it's definitely work-withable. The nation's capital embraces vintage and thrift which makes it a great place for us to be.  Chey & I took about an hour and a half out of our Sunday to go to The Vintage Collection: Volume Three presented by Planet Maud Vintage (@planetmaud). Luckily, the event...
19 tags
Craze Looks: Jailbird
When I first began thrifting, I struggled with finding a way to bring my new thrift pieces up-to-date. It takes a bit of time to learn how to make thrift work with what's already in your closet and modern items you may purchase. We figured that some of our customers may be having this same problem so we wanted to give you all some ideas. I created three looks for Jailbird. The first...
3 tags
Craze Diaries
Chey: Today, I had an Epiphany… Before I get started on all of the hooplah going on in my life right now, I want to thank all of you for visiting the blog! We really appreciate it and we truly love all of our supporters, customers and of course, innovators. So, now to the good part. I had an epiphany. I do have these often but to me, this one was extremely profound. Everyone pretty much knows...
10 tags
Best Dressed People's Choice Awards
Last night America tuned in to watch the People's Choice Awards.  Twitter was set on fire with tweets of everyone's favorite looks on the Red Carpet.  Here is a quick list of some of our favorite People's Choice Awards Red Carpet ensembles. Best On-Trend Color: Demi Lovato former Disney star showed up in a peach Marchesa gown. We think Marchesa makes some of the most...
9 tags
Skipped The Black Friday Craze? Be On Time For...
Let us all admit that the Black Friday shopping fiasco was 'hell in a handbag.'  Never have I experienced such a nightmare as I have on every Black Friday I've participated in.  Between the early hours, mad dashes to the merchandise, arguments and the occasional scuffle (That I've only witnessed of course) I've had enough!  I promise, I won't be going back next...
8 tags
4 tags
Craze takes Hampton University by storm!
Hey Craze fans! We're back again with yet another inside scoop, this time from Hampton University's Homecoming Fashion Show! Hamptonians arrived in their most fashion-forward attire strutting their stuff on and off the runway. Models ripped the runway walking to artists such as Beyonce, Kanye, Jay-Z and local artist such as John Eley and Landon. Though multiple designers were featured in the...
Come One, Come All. Shop CRAZE.
Finally, it can all be yours.  I know you've been waiting for it.  Just slide it out … Come on.  Take that credit card out, and show me what you're working with.  Just … click here to find out what I mean …  I promise you will go CRAZE-y…
Like Us Facebook. →
The Moment You Have All Been Awaiting
Good news!  All the yummy fall clothing you have been seeing will be available for you to purchase this Friday!  I know you are as excited as I am, I'm beyond ready to shop Craze!  You can max out your cards (or not) on September 23rd at noon.  Ready? Set? Go!  Wait no, not yet.  On Friday. However before that, our Howard followers are in for an extra special treat.  This Thursday Craze...